A Guide to Viscose Fabrics
Viscose is a fabric that has continued to grow in popularity since it first came into use in the late 19th century. The beautiful aesthetic and delightful feel of the material has often seen it used as a cost-effective substitute for silk. Here at Croft Mill, we have a wide selection of viscose fabric in stock in a variety of different types.
Viscose is known as a 'semi-synthetic' fabric. It is made from wood pulp, which is treated with various chemicals before being made into a fibre that can be woven with. In chemical terms, viscose closely resembles cotton but can be imbued with a variety of different qualities dependent on production and weaving methods.
A contemporary take on the iconic fabric, viscose twill is great for making garments with a flowing drape, such as skirts, tops and loose-fitting trousers, thanks to it ligheweight feel.
The term 'twill' refers to the weave type, which produces a characteristic pattern of diagonal ridges.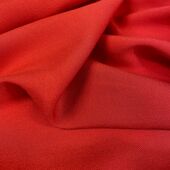 For those who are new to working with drape fabrics, viscose lawn is ideal.
It allows you to achieve the same draping finish but is easy to work with as you don't have to worry about too much movement of the fabric.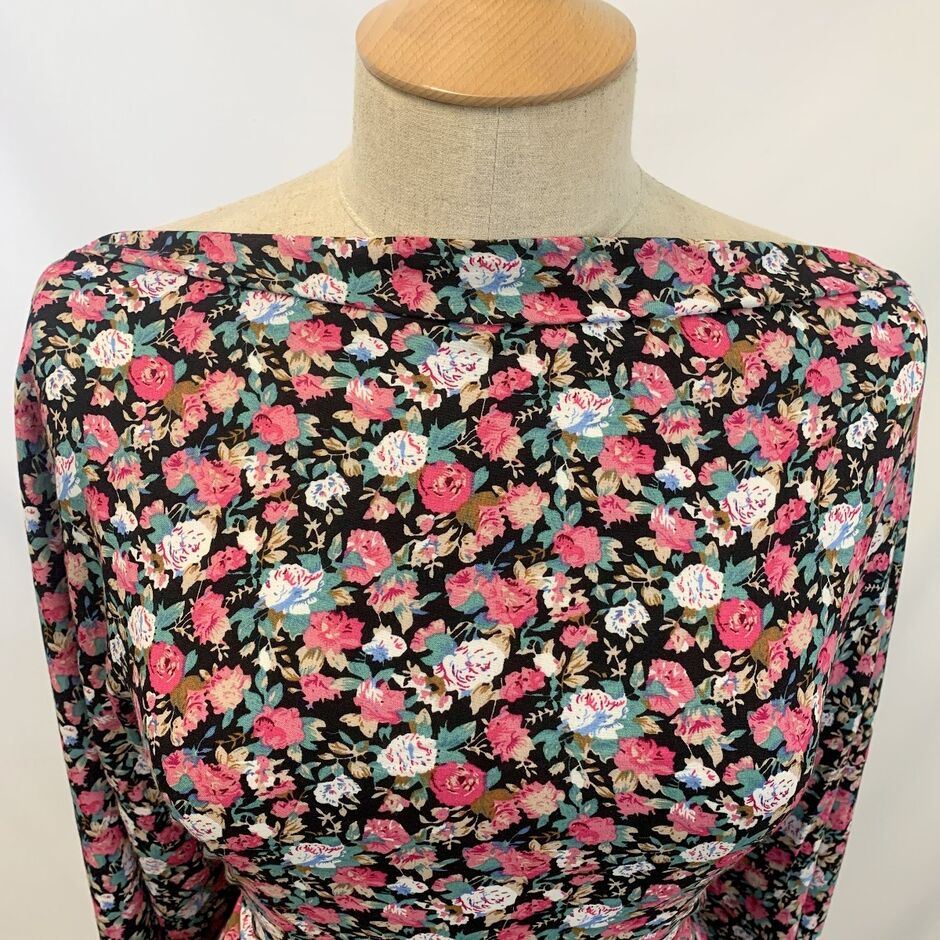 A good all-rounder, viscose poplin combines a soft and lustrous surface with strength and durability. Poplin is created by weaving two yarns of different thicknesses together, creating a tightly-closed plain weave with an attractive ribbed texture.
Viscose challis fabric is renowned for its lightweight and superb softness, which makes it very comfortable to wear, making it an ideal summer fabric.
It dates back to 1832 and was designed as a thin, pliable material similar to Norwich crepe but with a matte texture instead of glossy.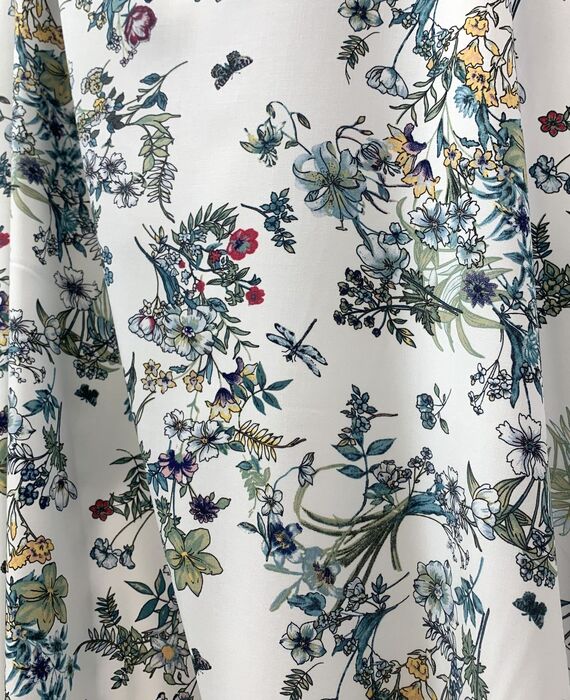 Viscose jersey fabric is especially versatile. Like other fabrics in the viscose family, the fabric is smooth, lustrous, lightweight and has a beautiful drape.
These fabrics are perfect for creating close-fitting garments.

Lyocell is the umbrella name for several new viscose fabrics which includes Tencel.
These fabrics are hypoallergenic and so perfect for creating garments for people with sensitive skin. Tencel is up to 50% more absorbent than a comparable amount of cotton and so it is especially good for crafting summer wear and sports clothing.

Check out the Croft Mill website to discover our complete collection of viscose fabrics!