Croft Mill Christmas Delivery Information 2020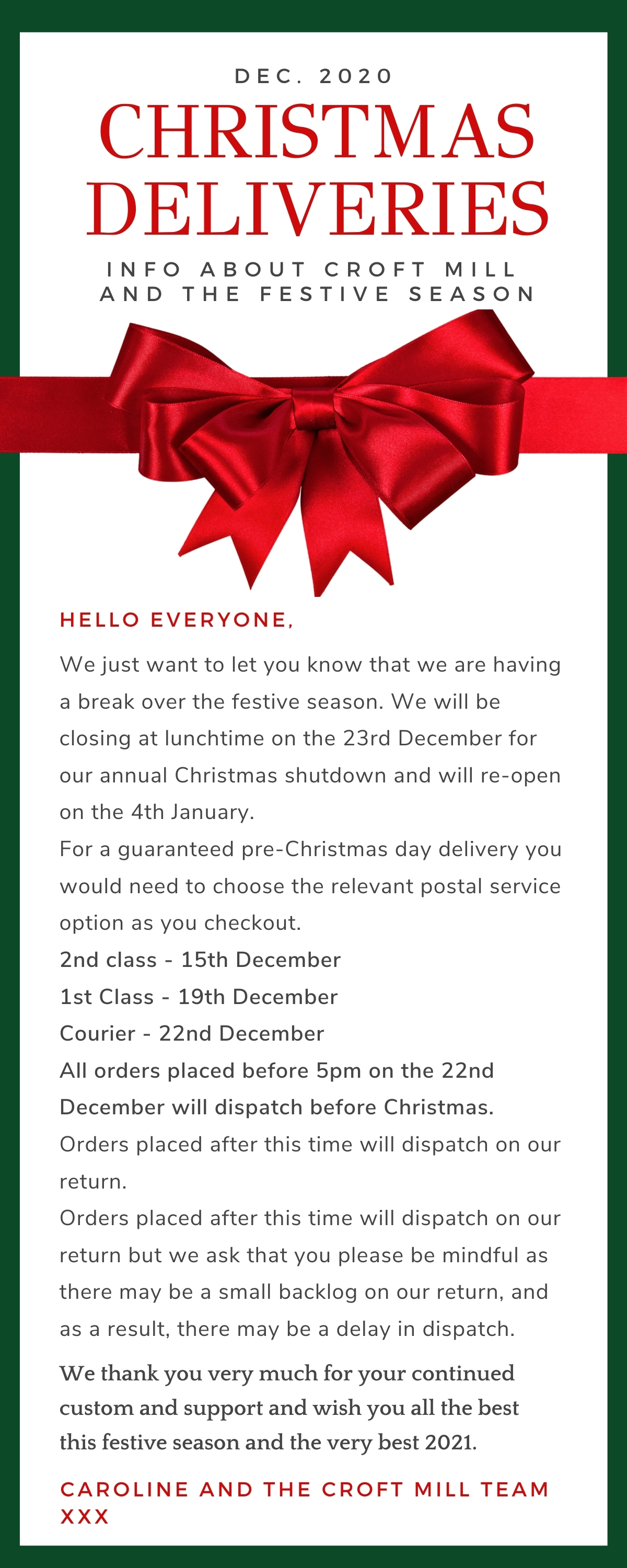 Hi Everyone,
We just want to let you know that we are having a break over the festive season. We will be closing at lunchtime on the 23rd December for our annual Christmas shutdown and will reopen on the 4th January.
For a guaranteed pre-Christmas day delivery you would need to choose the relevant postal service option as you checkout.
2nd class - 15th December
1st Class - 19th December
Courier - 22nd December
All orders placed before 5pm on the 22nd December will dispatch before Christmas.
Orders placed after this time will dispatch on our return but we ask that you please be mindful as there may be a small backlog on our return, and as a result, there may be a delay in dispatch.
We thank you very much for your continued custom and support and wish you all the best this festive season and the very best 2020.
Happy Holidays
Caroline and the Croft Mill Team