Get Crafting This Christmas: Sewing Gifts on a Budget
Are you looking for unique, handmade gifts this Christmas but don't want to break the bank? Look no further than your sewing machine! With a little time and effort, you can create stunning gifts for all your friends and family - and save yourself some money in the process. Keep reading for our top sewing craft gift ideas for Christmas.
Aprons: Whether your loved one is a budding chef or a seasoned pro in the kitchen, an apron is always a practical (and stylish!) gift. We recommend our bull denim or cotton canvas to make your chosen apron. Or if you want to get a little more creative try patch working your apron from fat quarters (pre-cut fabrics) online, and maybe personalise and embellish using any fabric scraps you have lying around the house. Check out these easy-to-follow tutorials from The Spruce Crafts to get started.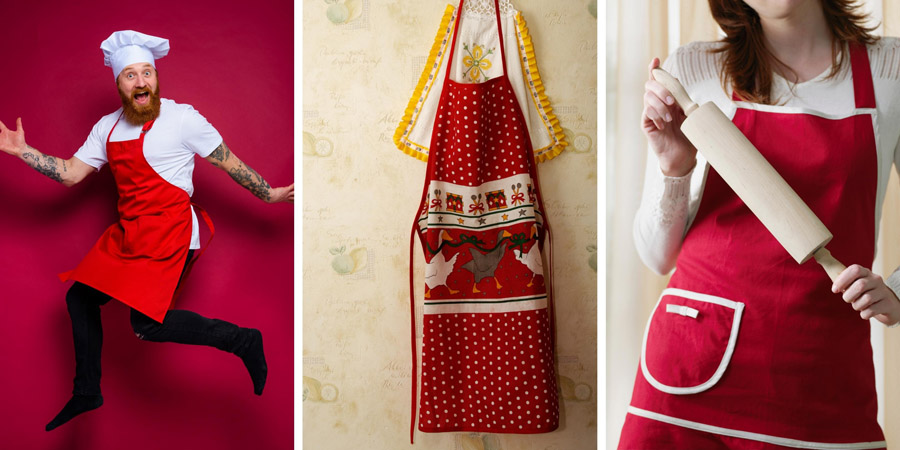 Scarves: A scarf is another great option for both men and women. Again, you can purchase fabric specifically for this project or get creative with what you have on hand. We love this infinity scarf tutorial from Apple Green Cottage - it requires little sewing and can be made in under an hour! Take a look at our premium jersey fabrics for a lightweight and cosy feel (great for double layering too). Fat quarters and fabric bundles are also a great option for scarves - simply stitch several together to create a lovely patchwork design.
Ties and Dickie Bows: Nothing says "I'm a grown man" quite like a nice tie. And what makes a tie even nicer? Knowing that it was handcrafted with love, of course! Using some of our cotton poplin prints so you can create funky, unique ties for the man in your life. They'll be sure to appreciate the gesture - and the fact that they don't have to go out and buy a new tie for themselves! You can find plenty of tutorials online on how to sew a bow tie (take a look at this one by See Kate Sew), all you need is some fabric and a bit of time. Trust us, he'll be looking dapper as can be when he dons his new bow tie at his Christmas or new years party.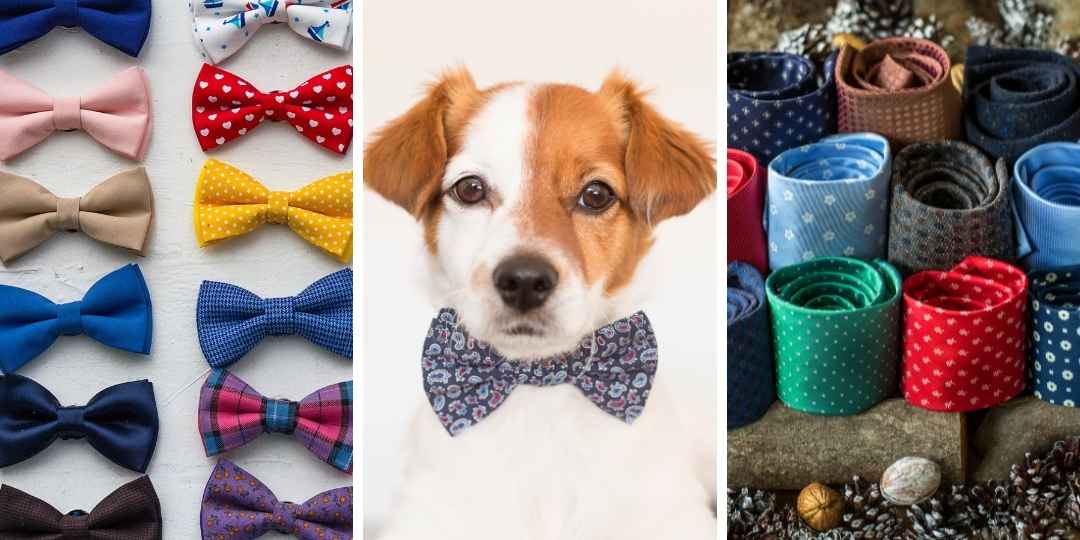 Laptop and Tablet Covers: Protect your friends' devices in style with custom-made laptop and tablet covers! This is a great way to use up fabric scraps, and you can find many different tutorials online depending on the size and shape of the device you're covering. Check out this step-by-step guide from A Beautiful Mess for laptop covers.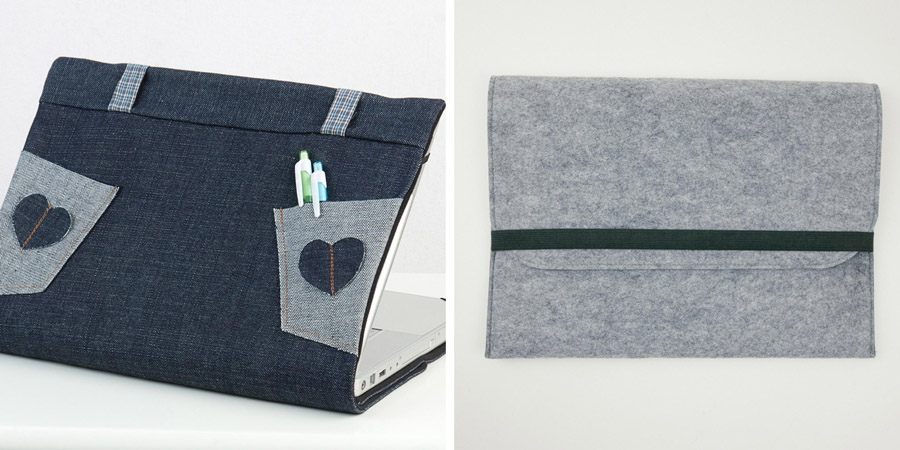 Cushion and Pillow Covers: If you're looking for something a little more homey, why not sew some cushion or pillow covers? You can use our fabulous range of Christmas fabrics to add some cheer to your loved ones' living spaces, or opt for more neutral colours and patterns that will complement their existing décor. Seersucker is always a good "go-to" fabric for projects like this, they are so light, airy and soft.
Dolls: For the little ones in your life, consider making them a doll using fabric scraps (or an old shirt or dress that's seen better days). You can find many different doll patterns online - we like the Simplicity Rag Dolls and Clothing Sewing Pattern 8402 because you can really mix up the styles – stick with the festive theme or again use up some of your existing fabrics.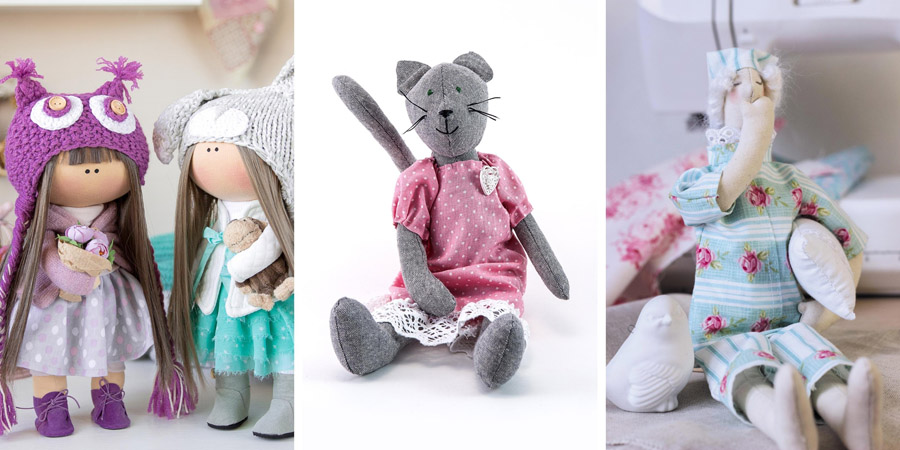 Bags: Is there anything handier than a well-made bag? If you know someone who could use a new purse, backpack, or duffle bag, put your sewing skills to good use and whip one up! There are many different bag patterns available online, so take your pick based on your friend's needs and personal style. Look at hard wearing fabrics such as denim or a sustainable cork fabric for durability and style. For something challenging, try your hand at this duffle bag tutorial from Polka Dot Chair. Take a look at our brand new Bag & Backpack patterns for some inspiration.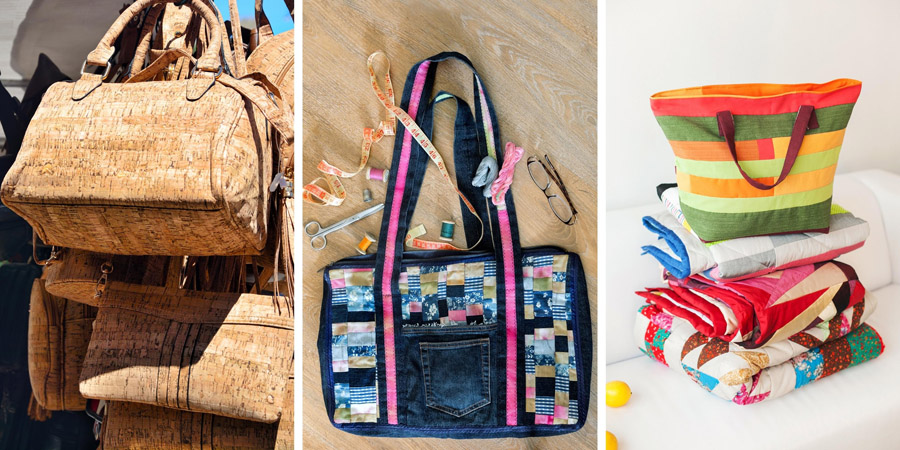 Fabric Bundles & Fat Quarters: Of course, we would be remiss if we didn't mention our own beautiful fabric bundles as a gift idea! Perfect for patchworking, quilting, dolls, bags, cushion covers...the list goes on. With lots of different designs to choose from, we have something for everyone - including those hard-to-shop-for people on your list.
So there you have it - our top sewing craft gift ideas for Christmas that won't break the bank! We hope this has given you some inspiration for handmade gifts that will make your loved ones smile this Christmas. If you're short on time (or sewing skills), don't forget that a Croft Mill Gift Voucher makes for a perfect gift as well.