A Guide to Poplin Cotton Fabrics
Here at Croft Mill, we have heard cotton poplin fabric described in many different ways, all of which are complementary in nature. Perhaps the most telling description is 'cotton poplin is the fabric that can do no wrong!' This is because cotton poplin has qualities that make it especially easy and rewarding to work with, making it especially useful for those of you who are new to the fabulous art of sewing.
This edition of the Croft Mill blog offers some information about and insights into cotton poplin fabric. Get ready to be inspired!
The modern English word 'poplin' derives from the French word 'pipeline', which refers to a papal town (in this case Avignon in the south of France). You might also hear the word 'tabbinet', which is another word for a cotton poplin.
Poplin is a plain weave material. What gives it its distinctive appearance and beautifully-tactile feel is horizontal ribs which traverse the fabric; these ribs are formed during the weaving process and result from the combination of thick weft yarn with comparably fine warp yarn.
The qualities of cotton poplin fabric are many, not least of which is strength and durability. Though these qualities make cotton poplin a highly practical fabric, it is important also to note that the material has a decent drape along with a soft and sometimes a silky lustrous surface.
Cotton poplin is especially versatile and can successfully be used to create all kinds of different garments from jackets and trousers to skirts and dresses. As it is relatively heavy, the fabric is particularly suited to crafting structured garments. You can also use cotton poplin for all kinds of craft projects, such as creating gorgeous soft furnishings.
As mentioned earlier, cotton poplin is widely chosen for its forgiving nature and ease of working with it, making it perfect for first-time sewers. Its strength, smooth face and heavy yet lightweight qualities allow it to hold its shape whilst being worked with. The style of the weave also means that cotton poplin is perfect for embroidering unique designs onto.
This fabric is also excellent for craft projects and light furnishings such as curtains and cushions! You can even make Roman Blinds with them! You can choose to use a plain, solid colour or brighten any room with one of our bold and bright prints.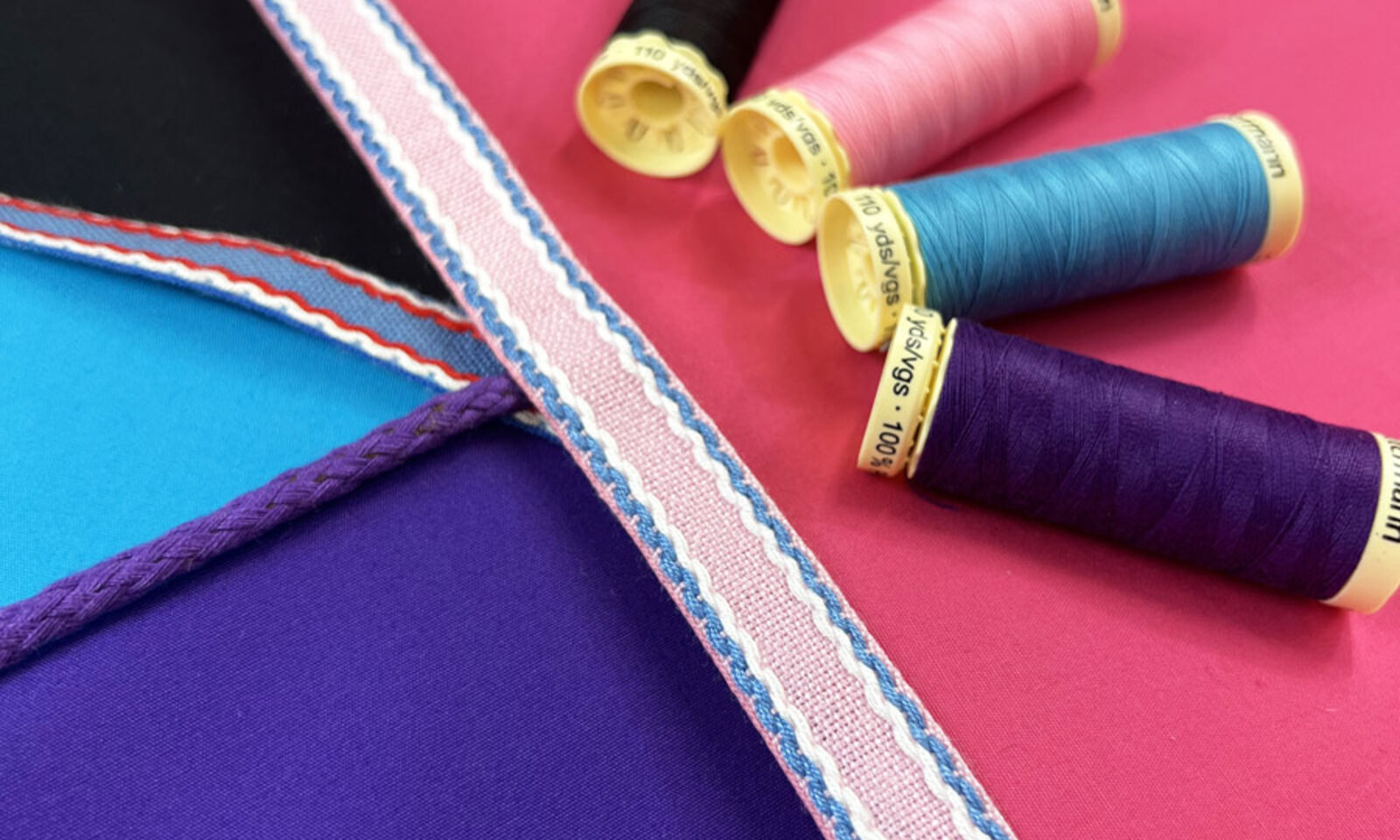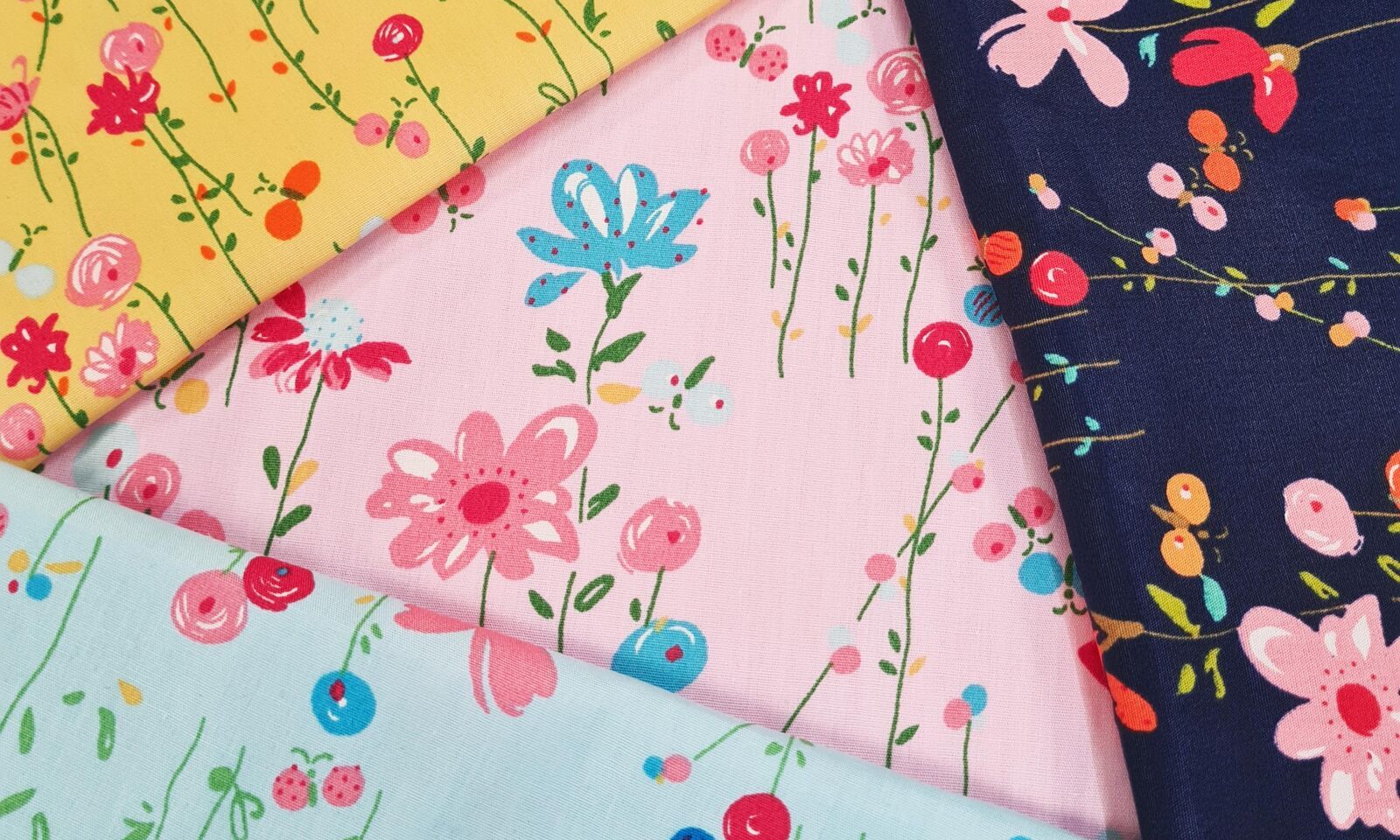 At Croft Mill, we have over 340 different cotton poplin fabrics to choose from. Starting at just £5.25 per metre and available in a vast variety of different colours, patterns and styles, there's something to suit every taste and budget.
Plain Cotton Poplins
We have a large range of Plain Cotton Poplin Fabrics available for you to use in any garment or craft project! We have a whole rainbow of colours as well as the basics - white, black and ivory! These will look perfect paired with a funky pattern or to add a lovely pop of colour to an outfit.
Printed Cotton Poplins
At Croft Mill, we love a bright and bold print and this is certainly seen in our wide selection of Printed Cotton Poplin Fabrics that we have available. From geometric shapes to nautical themes we have all sorts of options for you to have a look at and make something amazing with!
Animal Cotton Poplins
If you love animals and animal print, why not take a look at our Animal Cotton Poplin Fabrics. We have a selection of animal print fabrics such as leopard print and zebra print as well as a large collection of animal fabrics featuring toucans, butterflies, sheep, cats and many more! We even have a couple of unicorn and dinosaur fabrics too! Perfect for garments or soft furnishings.
Floral Cotton Poplins
We have a great range of Floral Cotton Poplin Fabrics available at Croft Mill. From small delicate floral designs to large, bright and colourful flowers - we have the perfect floral fabric for you! These prints will look beautiful as summer dresses or blouses!
Children's Cotton Poplin
At Croft Mill, we have a large range of fabrics pefect for children of all ages! Our Children's Cotton Poplin Fabrics are perfect for all sorts of garments as well as being perfect for making soft furnishing in children's rooms. We range from animals to pirates and even unicorns! Why not take a look and see which you love?
Sewing Patterns
We've had a look at some sewing patterns for you to try at home with our fantastic range of Cotton Poplins!
Check out the Croft Mill website to discover our complete collection of poplin cotton dress fabrics and subscribe to our regular newsletter for lots more news, updates and special features like this one. Happy sewing!