A Guide to Jersey Fabrics
Originally made only from wool, jersey fabric is today made from a variety of materials including cotton and synthetic fibres like polyester and viscose. Many jersey fabrics are made from blends of these materials, giving them a range of different qualities.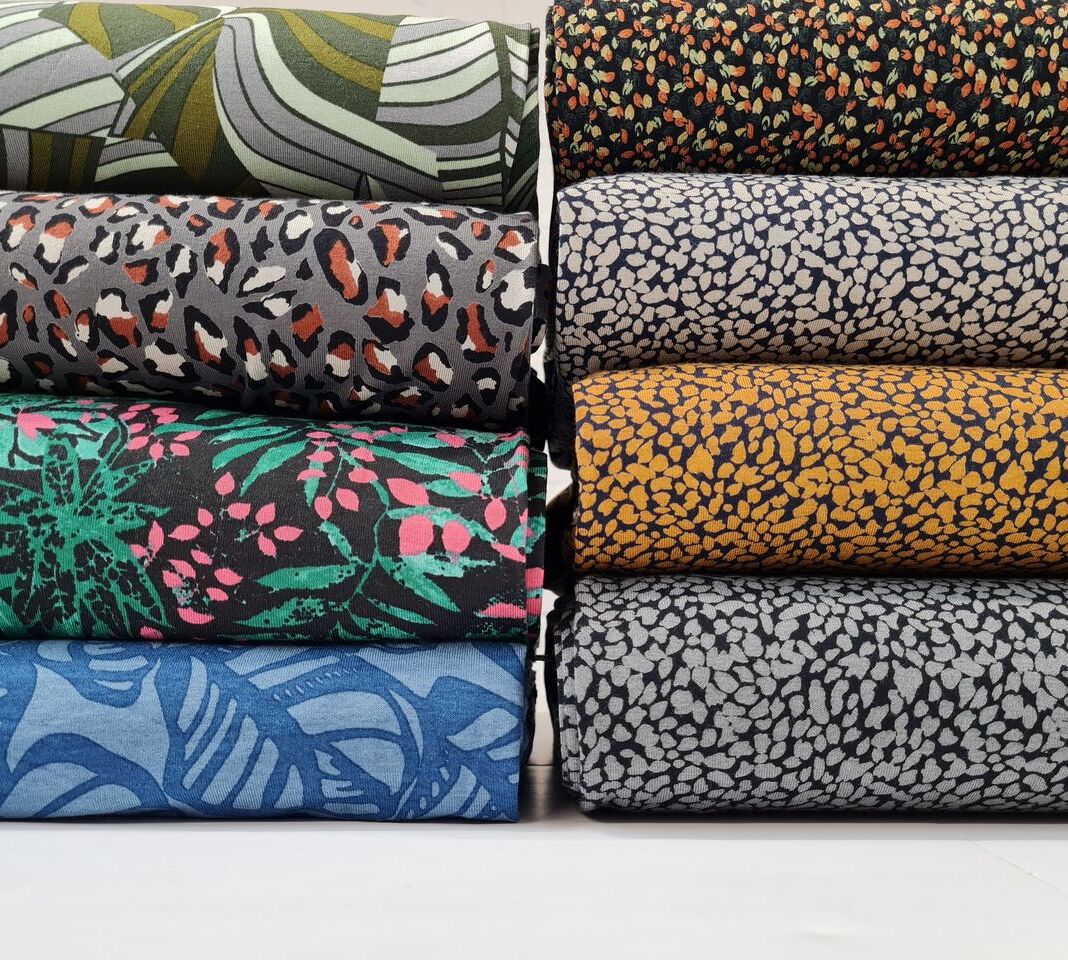 Jersey fabric dates back to medieval times and takes its name from the Channel Island of Jersey, where it was first produced. Originally used to make sweaters and pullovers for fishermen, the fabric dramatically increased in popularity when Coco Chanel introduced the fabric to women's fashion in 1916, using it to make comfortable yet stylish coats, dresses and other garments. Today, jersey is one of the most popular and widely-used fabrics thanks to its unmatched versatility.
Jersey is a knitted fabric as opposed to a woven fabric; this results in jersey fabric having more stretch. Standard jersey fabric, sometimes referred to as 'plain knit' or 'single knit', is made using a single set of needles, resulting in the top side being smooth and the other side being piled. Double-knit jersey fabric is knitted using twin needles and so appears the same on both sides. 'Interlock jersey' is two pieces of single knit jersey that have been knitted together to create a smooth surface on both of its faces.
Jersey fabric has many qualities that make it versatile and multi-functional, including the aforementioned stretch that makes it ideal for creating garments that will be worn during movement, for example, when playing sports. The material is known for its softness and smoothness, which enhance wearer comfort. Jersey fabric is completely opaque due to it being knitted and it is also breathable and absorbent.
Three Top Tips for Sewing with Jersey Fabric
Use Ballpoint Needles. Though an ordinary sharp needle can be used to sew jersey fabrics, it can sometimes result in small tears. Using a ballpoint needle, which goes between fibres instead of ripping them, can help to solve this issue.
Use a Walking Foot. Experienced sewers can get away with using a regular foot but if you're worried about stretching fabric as it is fed through the sewing machine then a walking foot is better as it will help the material to flow evenly.
Use Zigzag Stitches. Using straight stitches will mean that the fabric stretches but the seam does not, which can result in ripped stitches and a lack of stretch in the final product. A zigzag stitch will allow that stretch and make the finished garment stronger.
There are over 270 different styles and types of jersey fabric in the Croft Mill collection so please browse our website to find the perfect one for your project. As always, our team are available to offer expert advice and information so please do not hesitate to get in touch.